Cloud Services + Your Equipment + Our Equipment = One Amazing Solution
CeraNet's Hybrid PLUS data center services go far beyond the usual hybrid cloud computing plans. We're one of the only providers where you can design your own hybrid environment that allows you to combine public & private cloud computing services with your colocated equipment, dedicated servers and hosted apps into one complete solution within a single control panel. By placing outward facing services in the public cloud, secure information and applications in the private cloud and storage-intensive databases on dedicated equipment you can drastically cut capital expenditures and ongoing operating costs while still meeting technical requirements for complex IT systems.
Our unique combination of services, network power and technical expertise enable your organization to eliminate waste, initial capital outlay and ongoing maintenance cost.
The Benefits of CeraNet's Hybrid PLUS Option
Scalability & Flexibility
Add computing resources when you need them so you never miss a moment of growth. Growing businesses can centralize applications and data to provide access to the entire organization, even when launching new locations. Scale down to save money when growth slows. As your needs change, your computing resources change with you — and you don't pay for resources you are not using. And you're in charge, using CeraNet's open infrastructure architecture and user-friendly Control Panel. Flexibility gives businesses an edge when competing in constantly changing markets.
Enhanced Security & Compliance
With 24/7/365 monitoring and multiple layers of physical and network security, your critical information is safe. Cisco enterprise core networking equipment monitor all incoming traffic to mitigate unauthorized access and attacks before they impact you. For advanced protection, opt for intelligent threat defense and advanced malware protection using Cisco's Adaptive Security Appliance Firewall and Network Security Platform with Sourcefire. Cisco ASA offers Virtual Private Network capabilities as well as integrated intrusion prevention, based on next generation encryption standards. Hybrid PLUS options are available to meet strict compliance regulations, including HIPAA, PCI, FISMA, IRS 1075 or other security requirements.
Agile & Lighting Fast Speeds
Your business turns on a dime, shouldn't your infrastructure be able to keep up? Rapidly develop, test and deploy your applications' hybrid private and public cloud services by using one set of familiar tools. We help small to mid-sized companies create a more agile IT infrastructure by setting up an easy to use control panel tied into our state of the art infrastructure. You have the ability to allocate and structure server resources in just seconds.
Open & Interconnected
Expand your current IT structure by combining your IT resources securely and efficiently with cloud servers and hosted services at CeraNet. When you need more capacity to handle bursts of traffic or high workloads, the hybrid cloud gives your business the power to handle the IT demands it faces. Our open infrastructure and highly extensible network architecture allows you to move processing, application, security and storage resources efficiently between each element in your Hybrid PLUS solution.
Reliability & Dependability
100% uptime guarantee and industry-leading service level agreements mean that your servers are always available. CeraNet's data center is designed with high-speed fiber connections and redundancy built-in at every turn, including nightly full backups of every server. Thousands of sensors and our experienced staff monitor the data center climate to ensure that hardware is kept in optimal conditions. You can rest assured that we will keep your business up and running, 24-hours a day, 7-days a week, 365-days a year.
You're in Control!
You control your IT resources instead of your IT resources controlling you. Hybrid PLUS solutions give you the power to combine cloud, dedicated and colocated servers into a single solution that ensures astonishingly fast service, 100% up-time, and reduces the burden of maintenance and support. With CeraNet's easy to use control panel, you can change resources at anytime.
The Value Added by Choosing CeraNet for Cloud Backup & Solutions
Backup Protection: Backup protection and disaster recovery options customized to your organization. Cloud services come standard with nightly full server backups and Dedicated Servers and Colocated Servers can be scheduled based on your organization's schedule and retention needs.
Reduce Costs, Save Money: Hybrid PLUS services are designed for organizations who need the most from their IT dollar by removing the large capital expenses & overhead required to run onsite-servers. You only pay for what you need, when you need it. You'll know exactly how your IT resources are being used with no expensive surprises at the end of the month, giving you a predictable way to budget your IT infrastructure.
Phenomenal Support: Our technical support team is staffed by experts with decades of consulting and services experience. Call us or email us anytime 24/7/365 and speak with a live support professional.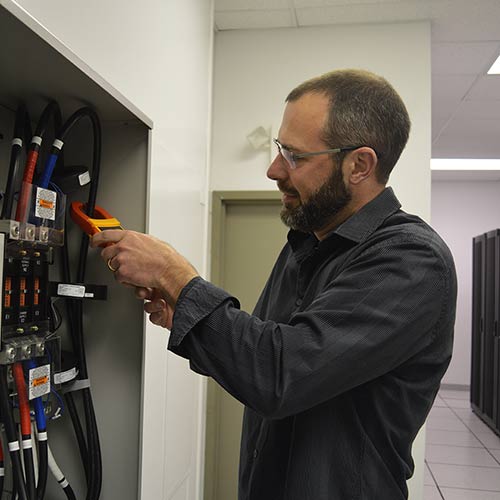 Phenomenal Support
Our technical support team is staffed by experts with decades of consulting and services experience. Call us or email us anytime 24/7/365 and speak with a live support professional.
Full Management Options
From hardware to software to data, CeraNet can manage as much or as little as your organization needs. Full network management and support comes standard with all services. Managed Services include options for full management – more than just another set of eyes and hands. We offer help with complete systems design and consulting, project planning and implementation services, as well as ongoing support.
Our team can help with your hardware procurement, networking, software installation and security best practices. After you get your system up and running, we can assist with data backup services, disaster recovery plans and ongoing maintenance to support your organization end to end. We offer management service on contract and "as needed." Great "level 2" support gives you an expert to help resolve complex issues, extra resources to help when you get overloaded, or backup when you are not available. Not quite sure which hosting option is right for you? Take a look at our Dedicated Hosting vs. Cloud comparisons.
Pricing from $99 Per Month for Our Simplest Plans.
Pricing you can plan for – CeraNet uses straightforward pricing so you can easily predict your costs. We also offer a 30-day money back guarantee.
For more information on any of CeraNet's data services & solutions, contact us today.