Big Data made easy, secure, and available.
CeraNet puts Big Data to work.  We run the infrastructure, network, and setup the servers.  You run the business intelligence application to pull actionable information from your big data inputs.  Learn More about Big Data Solutions or Contact one of our BD experts to find out how we can help.
Here are some ways Big Data can work for you:
Predict what customers want, before they know they want it.   Do you get timely coupons from the grocery store?  They know you purchased three boxes of cereal and only 1 gallon of milk a week ago and probably need more milk.  Here's $1 off.
Help customers understand and appreciate the power of their data.  Does your credit card statement show the total amount spent on gas for the past 6 months or FICO credit score?
Improve customer service and offer valuable savings opportunities.   Does your cable company ask you to switch your phone service to them and offer a 30% savings?   They can use your phone number to see who provides the service and tell you that they offer a more economical plan.
Offer 'wholistic' service.  Electronic Medical Records systems that keep data from multiple providers such as general medical info from your last blood work, dental records, and the MRI images from your knee can help doctors make more informed decisions at your next checkup.
Your Secure Data Center. Your Reliable Hosting Provider.
CeraNet's unique approach to data center services goes far beyond what you find at other hosting providers – that's why 99% of our clients stay with us year after year. We specialize in custom solutions for complex business IT systems from HIPPA Compliance for the health care industry to PCI Compliance for ecommerce corporations to Infrastructure as a Service. Whether you need Management Services for an entire Enterprise or hosting for a single Cloud Server, we can help find the right solution for you.
Our Solutions
We offer solutions for businesses of every shape and size. Move part or all your IT infrastructure to our secure facilities using IAAS, SAAS or Managed Services options. We design each solution to your unique organization's needs, whether you lead a large enterprise team, own a business or manage a small to medium office. We can even help you meet NIST, FISMA / DHS, HIPAA, PCI and IRS 1075 compliance requirements.
IT Management Solutions
Managed Services & Managed Servers
IASS
SAAS
Business Solutions
Enterprise Solutions
Solutions for Office Managers
Solutions for Business Owners
Solutions for IT Consultants
Compliance Solutions
HIPAA Compliance Solutions
PCI Compliance Solutions
FISMA/IRS 1075 Compliance Solutions
Our Services
Whether you're looking for cloud hosting services, dedicated hosting, shared hosting or colocation, we can meet your organization's technology needs. Not sure what you need? Talk to one of our experts – you can even combine multiple services into one seamless solution with CeraNet's Hybrid PLUS data center services.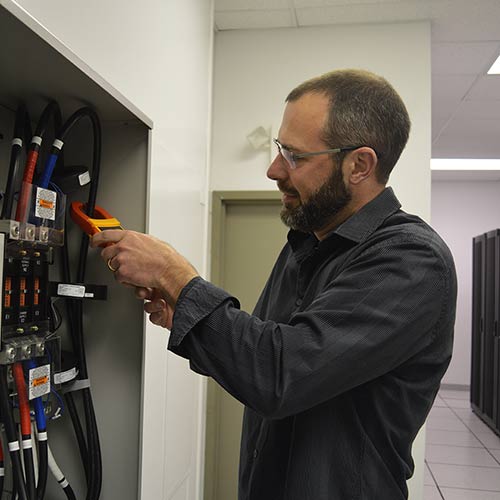 Phenomenal Support 24/7/365
We're here for you! Call us, email us or submit a web support ticket and one of our outstanding technical experts is ready to help.