The Advantages of Using Dedicated Hosting Services
If you are an organization or individual in search of a reliable, more efficient and safer hosting option, consider the use of CeraNet dedicated hosting to provide you with the power, security and control you
Reliability & Dependability
100% uptime guarantee and industry-leading service level agreements mean that your dedicated servers are always available. CeraNet's data center is designed with high-speed fiber connections and redundancy built-in at every turn, including nightly full backups of each server. Our experienced staff, along with the help of thousands of sensors, monitor the data center climate to ensure that your hardware is kept in optimal conditions. You can rest assured knowing we will keep your business up and running, 24-hours a day, 7-days a week, 365-days a year.
Compliance & Enhanced Security
With constant monitoring and multiple layers of physical and network security, your critical information is safe. Cisco enterprise core networking equipment monitor all incoming traffic to mitigate unauthorized access and attacks before they impact you. For advanced protection, opt for intelligent threat defense and advanced malware protection using Cisco's Adaptive Security Appliance Firewall and Network Security Platform with Sourcefire. Cisco ASA offers Virtual Private Network capabilities, as well as integrated intrusion prevention based on next generation encryption standards. Dedicated hosting options are available to meet strict compliance regulations including HIPAA, PCI, FISMA, IRS 1075 or other security requirements.
Backup Protection
File and database backup protection options are available. Schedule and retain custom backups based on your organization's needs, including automated disaster recovery processes.
Astonishingly Fast
Your server is never congested with demands for resources from other clients, resulting in better uptime, quicker back-end processing speeds and faster loading times.
Robust Web Presence
Dedicated hosting is the perfect option for organizations investing in a solid web presence and ecommerce capabilities. Dedicated processing resources, combined with our data center's built-in redundancy, help make sure your site and store stay up and running every day of the year.
You're in Control
Because you don't share the computer, you can control the environment entirely. CeraNet offers a wide range of customized dedicated hosting solutions and our dedicated server hosting plans allow you to fully customize your own server to maximize your performance. You choose the operating system, you decide the ideal hardware and you pick the configuration that best meets your needs. You can also upgrade your hardware by adding more memory, bandwidth and storage as your business grows.
We're Dedicated to You
Unlike shared hosting where you share a server with others, dedicated server resources belong only to you. This method eliminates the competition for resources. Your server is never congested with demands for resources from other client's applications – you'll have better processing speed and response times.
Save with All-Inclusive Plans
Most plans have no start-up costs and include everything you need – hardware, software licensing, rack space, bandwidth, power and Ethernet ports for one economical, all-inclusive price. Dedicated server hosting offers big savings for organizations with large storage needs.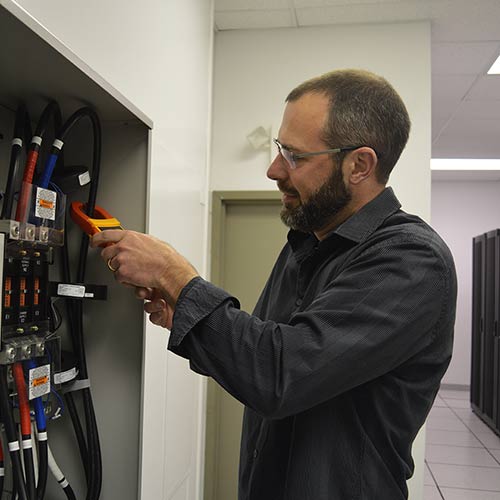 Phenomenal Support
Our technical support team is staffed by experts with decades of consulting and service experience. Call or email us anytime 24/7/365 and speak with a live support professional.
For more information regarding the benefits of dedicated hosting services, contact CeraNet today & we will gladly provide additional assistance!